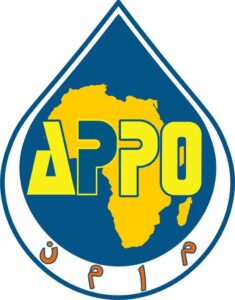 The African Petroleum Producers' Organisation (APPO) has opened applications for qualified candidates who are citizens from its fifteen (15) Member Countries to fill various international positions.
The positions are into various groups and categories:
Group I Category 2:
Director of Support Services
Group II Category 1:
Head of Finance and Human Resources Unit
Head of Administration, IT and Organisation's Resources Unit
Head of Hydrocarbons Studies Unit
Head of Capacity Development and Technical Cooperation Unit
Group II Category 2:
Legal Counsel
The Main missions and Required Profiles for the openings can be found on APPO's website.
In 2017, the erstwhile Minister of State for Petroleum Resources Nigeria, Dr Emmanuel Ibe Kachikwu, was instrumental in the reform of the Organisation, and this is part of the yielded fruits.
The deadline for the application is Wednesday, 10th February 2021. Shortlisted candidates are to be invited to the Organisation's Headquarters in Brazzaville, Congo, at their expenses for evaluation during the second quarter of 2021.
The APPO Member countries' whose citizens can apply are People's Democratic Republic of Algeria, The Republic of Angola, Benin Republic, Republic of Cameroon, The Republic of Chad, Republic of the Congo, Democratic Republic of the Congo, Côte d'Ivoire, Arab Republic of Egypt, The Republic of Equatorial Guinea, The Gabonese Republic, Republic of Ghana, State of Libya, The Islamic Republic of Mauritania, Republic of the Niger, The Federal Republic of Nigeria, Republic of South Africa and Republic of Sudan.