In a cabinet reshuffle yesterday, the President of Algeria appointed  new ministers of Energy, Finance, and Mines.
According to an Algeria state television report, former Chief Executive of the state-owned oil company, Sonatrach and immediate past Minister of Water Resources, Abdelmadjid Attar, is the new Minister of Energy, the Governor of the Central Bank of Algeria has become the new Minister of Finance, while former Minister of Energy, Mohamed Arkab, is the new Minister of Mines.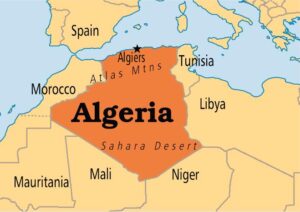 After years of lower income generation due to the fall in oil price in 2014, a higher consumption of oil domestically, and more competition for its LNG in the European market which has led to several years of budget deficit, the COVID-19 pandemic and the further drastic drop in oil prices have hit the economy of the North-African country hard.
The Algerian government continues to explore the best possible ways to reposition the Nation to attract foreign investments to revive its ageing oilfields and to explore new fields to increase its rate of production. It is also working on balancing the country's economy as it adapts to the new normal of fierce competition in the market, and awaits the complete stabilisation of the global oil market. There is a huge amount of unexplored energy resources in Algeria.
Algeria currently holds the Chairmanship mantle of the Executive Board of the African Petroleum Producers' Organization (APPO).
In what looks to have been Mohamed Arkab's last presentation to the Algerian parliament as Minister of Energy, he disclosed to the Finance and Budget Committee of the parliament that the country was holding talks with its North African neighbour, Libya, on the resumption of the suspended oil exploration activities for several years.