Sonatrach and Compañía Española de Petróleos, S.A.U. (Spanish Petroleum Company – Cespa) have signed a Memorandum of Understanding (MoU) to analyse joint growth opportunities in the exploration, development and production of hydrocarbons in Algeria and abroad.
The Algerian state-owned oil company and Cespa, under the provisions of the agreement, will be consolidating their current alliance by seeking new opportunities for cooperation.
The MoU was signed on Wednesday 29th July 2020 at Sonatrach's headquarters in Algiers by the respective top executive officer for both companies. Toufik Hakkar, the Chief Executive Officer of Sonatrach and Philippe Boisseau, the Chief Executive Officer of Cespa.
For Cespa, this signing of the MoU shows a strategic alliance and fruitful collaboration that both companies have shared for over 30 years, and shows the desire of Cespa to continue exploring for better opportunities in Algeria alongside its reference partner, Sonatrach.
For Sonatrach, it shows the company's willingness to enforce its policy within the framework of the country's hydrocarbon activities Law that aims to increase hydrocarbons reserves and production levels in Algeria.
CESPA IN ALGERIA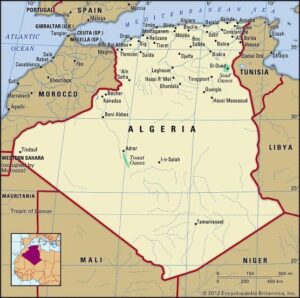 For over three decades, the Spanish firm has successfully operated at three Algerian oil fields in the Berkine basin. Rhourde El Krouf (RKF) was the first oil field commissioned by Cespa in Algeria, Ourhoud (ORD) was the second and it became the second-largest oil field in Algeria, and Bir M'Sama (BMS).
The company also operated at the Timimoun natural gas field in South-west Algeria. The fields operated by Cepsa produces over 110,000 barrels of oil per day.
It also operates in North-African Morocco as well as in Canada, Colombia, Brazil, Panama and several European countries. The oil and gas company is said to currently produce around 260,000 barrels of oil per day with a refining capacity in three refineries of 21 million tonnes/year.