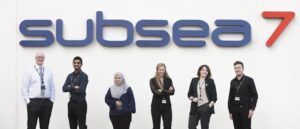 Subsea 7 S.A. has announced it has been awarded a contract for the Sanha Lean Gas Connection (SLGC) project by the Cabinda Gulf Oil Company Limited (CABGOC). The project includes the construction and installation of the Lean Gas Platform (LGP) system in Block-0 offshore Angola, at approximately 70 metres of water depth.
The management of the project and engineering will be performed from Subsea 7's offices in Paris and Lisbon, while fabrication will be at Sonamet's yard in Lobito, Angola, from 2021 to 2022. Offshore operations will occur between 2022 and 2023.
The Senior Vice President Africa, Middle East and Caspian Region, Gilled Lafaye, said: "We are delighted to have been awarded this contract by CABGOC, following a public tender. This is the result of a long-term collaboration with the client and a track record of delivering successful projects. The project reinforces Subsea 7's presence in Angola and our commitment to support Africa's energy industry."
ANGOLAN OIL PRODUCTION FALLY BY 16% YEAR-ON-YEAR IN 2020
Africa's second-largest oil producer, Angola, recorded a decrease of oil production, from 1.4 million barrels of oil per day (bpd) in 2019 to 1.145 million bpd in 2020; a 16% drop.
This weakened its market share, and the decline is due to its compliance with the Organisation of Petroleum Exporting Countries and its allies' agreements cut to stabilise oil prices.
Having always been one of the largest exporters of crude to China for many years, the country's oil exports, according to Reuters, fell by about 11% in the first 11 months of 2020 to 38 million tonnes.
On a brighter note for the OPEC and APPO Member Country, since the last production agreement between OPEC members earlier this month, Angola can now pump an average of 1.267 million bpd, 87,000 barrels more than its previously assigned quota. This is an 11% increase, and it will last until the end of the first quarter of 2021.