After postponing severally due to the COVID19 pandemic, the African Petroleum Producers' Organisation (APPO) has relocated to its headquarters in Brazzaville, Republic of Congo, from Abuja, Nigeria.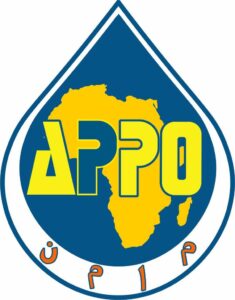 The Organisation relocated last week. After the officials of APPO arrived in Congo, a ceremony was held on November 12th 2020 for the signature of the headquarters agreement between the Republic of Congo and APPO in Brazzaville.
In attendance at the event was the previous Head of the PR and Information Department of OPEC, the former OPEC Governor for Nigeria and the current Secretary-General of APPO, Dr Omar Farouk Ibrahim and the Minister of foreign affairs Congo, Jean-Claude Gakosso.
Also in attendance were the representative of the Prime Minister, the Deputy Prime Minister, Firmin Ayessa; members of the Council of Ministers of APPO, Ambassadors of APPO Member Countries accredited to the Republic of Congo, the Managing Director of AEICORP, advisers to the presidency and government official and other guests.
At the 38th session on June 15th 2020, the Council of Ministers of APPO unanimously passed a resolution to move the headquarters of APPO from its temporary location in Abuja, Nigeria, to the permanent headquarters in Brazaville, the Republic of Congo. The right to host the headquarters was open to all interested APPO Member Countries who can meet the minimum requirements. Egypt, Equatorial Guinea, Nigeria and the Republic of Congo all expressed interest then but every other applicant later withdrew and left Congo as the sole candidate.
It was also reaffirmed at the ceremony that the Council of Ministers of APPO had approved the establishment of the African Energy Investment Corporation, AEICORP, to replace the old APPA Fund for Technical Cooperation. The mission of this new institution is to finance the development of hydrocarbons and energy sector infrastructure in Africa. Unlike its predecessor, the APPA Fund which was wholly owned by APPO Member Countries Governments, AEICORP is a public/private partnership. The governments are stakeholders, but so is the private sector both in Africa and outside.