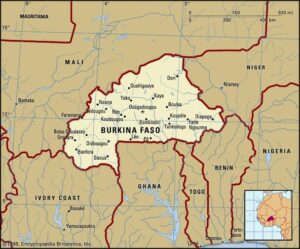 The government of Burkina Faso has been granted $450 million by the United States through the Millennium Challenge Corporation (MCC) to enable the West African country to develop several electricity projects.
The agreement was signed between Burkina Faso and MCC, an independent U.S. government foreign aid agency. The financing was granted to the government on August 13 2020.
The Burkinabe government applied to the United States for funding under a five-year MCC grant programme and the request was approved on June 17 2020, by the board of directors of the Corporation.
The money will be used in the electrification of 8 million people and to this cause, the government has committed another $50 million to the grant to make it $500 million, which will be used to implement several initiatives in the country's electricity sector.
According to a World Bank report in 2018, only 14.4% of the country's population has access to electricity. This commitment by the government aims to improve power generation infrastructure, improve generation capacity and diversify sources of electricity generation.
The Chief Executive Officer of the MCC, Sean Stuart Cairncross, said a grant of $480 million was awarded to Burkina Faso in 2008 by the United States, and until 2014, the money was invested in agriculture, water and other sectors that contribute to the country's economy.
The partnership between the government and the MCC is aimed at supporting the country's participation in regional electricity markets.
All petroleum products are imported to Burkina Faso as the country has no known crude oil reserves or refining capacity. It also has no known natural gas production, consumption or reserves.
Electricity accounts for all of the country's energy production. In November 2017, the biggest solar plant in West Africa, the Zagtouli solar plant, began operation in Burkina Faso. The country hopes to increase its electricity access rate from to 80% by 2020 and it aims for 100% electricity generation from renewable sources by 2050.