Nigerian independent owned Exploration and Production company, Conoil Producing, has paid a deposit for its purchase of the 40% equity held by Chevron Corporation in Oil Mining Lease (OMLs) 86 and 88.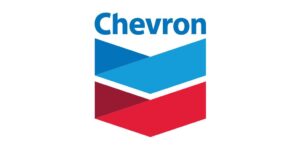 Chevron has been trying to dispose of the shallow water acreages, off the mouth of the current Niger Delta Basin, for over six (6) years. The acreages are part of the five Nigerian tracts acquired during the merger between Chevron and Texaco twenty-two (22) years ago.
Conoil won the drawn outbid for the two shallow-water assets. The company bid over $250 million for the blocks, which lie in contiguity with some of its producing properties.
When concluded, Chevron would have disposed of all of the legacy shallow water assets that it acquired when it purchased Texaco in 1999.
OML 86 holds the Apoi, Funiwa, Sengana and Okubie fields. The Buko field, which is a recent discovery, straddles Shell Nigeria operated Oil Prospecting Lease (OPL) 286 and is either on-trend with or on the same structure as the HB field in OPL 286.
OML 88 holds the Pennigton and the Middleton fields, and the undeveloped condensate discovery, Chioma field.