Nigeria's Department of Petroleum Resources has wooed investors by stating it is ready to license more modular refineries, to help combat the problem of petroleum products scarcity in the country.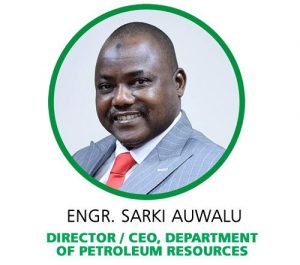 Speaking to journalists after a tour of facilities at the Niger Delta Petroleum Resources, at River State, Nigeria, the Chief Executive Officer of DPR, Auwalu Sarki, said the Department is willing to support investors so that Nigeria will have more modular refineries to combat shortage.
The Director urged investors to shun the idea of illegal refining and to consider applying for licenses to set up modular refineries, as the Department is willing to support such initiatives.
He said: "DPR is a business enabler and opportunity provider. We create the business of oil and gas and ensure that it is sustained."
"I am calling on Nigerians to come invest in this sector, bring more."
"The sector has been the risk and if you're afraid that you can't refine, don't go and do illegal refinery. Come and do legal refining and we are ready to give you licence."
Forty-four (44) refinery licenses have been given to private investors over the years, although only a few projects are in the pipeline. There is a total of thirty-eight (38) proposed modular refineries with capacity ranging from 5,000 barrels per day to 30,000bpd, and six conventional plants with a total capacity of 1.35 million bpd.