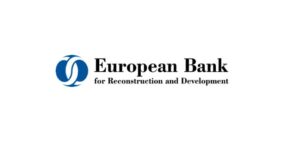 The European Bank for Reconstruction and Development (EBRD) has provided $54 million to Acwa Power for the construction of the Kom Ombo solar photovoltaic power plant.
The clean energy solar photovoltaic power plant project is also supported by the French Development Agency (AFD) and the Japan International Cooperation Agency (Jica). The developer of the plant secured the "senior debt" of up to $40 million from the European financial institution, co-financed by other banks, and a "bridge loan" of up to $14 million. The construction of the plant requires a $155.4 million investment.
The plant is expected to have a 200 MWp capacity composed of two-sided solar panels that are capable of capturing the rays of the sun on both sides of the module.
The Power Purchase Agreement (PPA) was signed by Rajit Nanda, the Power Chief Investment Officer of Acwa, and Sabah Mashaly, the President of the Egyptian Electricity Transmission Company (EETC), the provider of electricity utility in Egypt. The EETC will purchase the KWh of electricity at $0.027 52.
Speaking during the signing of the contract to build the solar power plant in 2019, Acwa power said, "construction is expected to be completed in the first quarter of 2021. Once operational, the plant will meet the electricity needs of 130,000 households and offset 280,000 tonnes of carbon dioxide per year."
Also, during the contract signing in 2019, the Egyptian Minister of Electricity and Renewable Energy, Mohamed Shaker said "this is the lowest tariff contracted to date for solar energy in North Africa."
Egypt is an important non-OPEC energy producer. It has the sixth-largest proven oil reserves in Africa, with over half of these reserves being offshore reserves. Egypt depends on three major sources for its energy-related activities which are oil, natural gas and the hydroelectric power generated from the dam projects over the Nile: The High Dam, Aswan I & Aswan II.