Eni has received five new exploration licences in Egypt's Eastern Mediterranean Sea (Blocks EGY-MED-E5 and EGY-MED-EG6), Gulf of Suez (EGY-GOS-13), and Western Desert (Blocks EGY-WD-7 and EGY-WD-9).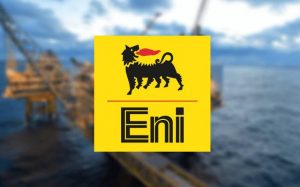 In a statement, Eni said: "The licenses are placed within prolific basins with proved petroleum systems able to generate liquid and gaseous hydrocarbons, and can also rely on nearby existing producing and processing facilities and on a demanding market that will allow a quick valorisation of the potential exploration discoveries."
The licences, which cover an area of 8,410 km2, were issued by Egypt's Ministry of Petroleum and Mineral Resources as part of the country's International Bid Round for Petroleum Exploration and Exploitation, which began in August and ended in August.
The oil and gas giant is pursuing an integrated, gas-focused development strategy in Egypt and the East Mediterranean at large, with the goal of supplying gas to Egypt's burgeoning domestic market, facilitating LNG exports to the wider region, and increasing portfolio volumes and flexibility. Four of the five licences given to Eni will be operated by the company.