Ghana is building a petroleum hub along the coast of the country's Western Region province to facilitate necessary industrial services such as rails, roadways, storage tanks, refineries, and air transportation.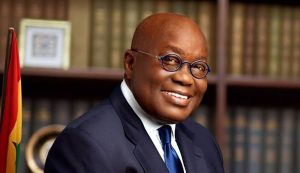 Ghana's President, Nana Addo Dankwa Akufo-Addo, and Energy Minister, Dr Mathew Opuko Prempeh, have voiced optimism about the construction of a petroleum hub and its potential to boost the country's petrochemical sector.
Following approval from the Council of State on August 18, the president named Charles Owusu to manage the multibillion-dollar project as CEO of the country's newly founded Petroleum Hub Development Corporation (PHDC), which was inaugurated in Accra on September 7 by the energy minister.
The President said: "The Petroleum Hub is going to be a major development in terms of the economic impact that it's going to have in the areas of job creation and the development of our petroleum industry."
"The goals of the hub are massive, including but not limited to our GDP, increasing the volume of taxes from our hub, revenue for the state, and all these will major for the economy," he added.
The Minister commented: "We believe that this hub will accelerate growth of the petroleum downstream sector and be a major player in our economy, consequently, ensure the development of sustainable wealth creation and progress and prosperity of this country."
The Petroleum Hub Development Corporation Bill was passed by Parliament in 2020 in a strategic effort to encourage socioeconomic progress by improving Ghana's position as a petrochemical industry hub in the West African region and globally. The Bill also includes a memorandum stating that the hub will supply petroleum and petrochemical products to meet domestic and regional demands, with President Akufo-Addo stating that the project's goals are in line with the African Continental Free Trade Area project, a strategic framework aimed at speeding up intra-African trade.
The hub will be built on 20,000 acres of land donated by Awulae Annor Adjei III, the Paramount Chief of the Western Nzema Traditional Area and PHDC Board Chairman, and will include three refineries, each with a minimum production capacity of 300,000 barrels per day, five petrochemical plants, industrial infrastructure, and a storage capacity of 10 million cubic metres.