Global Petroleum has provided an update on its Namibian and Italian activities in H1 2020.
OPERATIONS IN NAMIBIA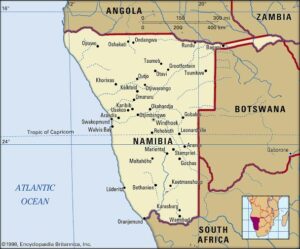 – The report focuses on the interpretation of the existing seismic data over its PEL 0094 Namibian license, resulting in an initial prospective resource estimate being calculated and released; the result of the expected resource calculation is detailed in the Company's announcement in November 2019.
– Earlier in April, an agreement was reached with the national oil company of Namibia, the National Petroleum Corporation of Namibia (NAMCOR), to license the pre-existing 3D seismic data for PEL 0094. The important data acquired by previous licenses 10-years ago covers the Company's Marula and Welwitschia Deep prospects and has allowed for more precise mapping of these features.
– In exercising its right to license this data, the company transferred a 7% participating interest in PEL 0094 to NAMCOR.
– Following Global's Interpretation of the data, in July 2020, it announced an updated estimate of prospective resources for PEL 0094, which amounted to 687 MMbbl un-risked best estimate expected resources net to Global, with increased confidence in the two prospects.
– The Company also announced the extension of PEL 0094 by one year until September 2021, along with a modified work program.
– The company intends to seek a farm-in partner for exploration drilling on PEL 0094 and to progress the work program over the PEL 0029 area.
OPERATIONS IN ITALY
– The Company's application for offshore permits which saw several appeals against the Environmental Decrees were adjudicated in favour of the company.
– The exploration moratorium imposed by the Italian Parliament in February 2019 for 18 months was extended to February 2021.