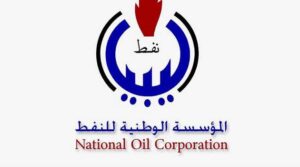 The Chairman of the National Oil Corporation of Libya (NOC), Engineer Mustafa Sanalla, held a virtual closed-circuit meeting with the British Prime Minister's Trade Envoy to Libya, Damian Moore, to discuss the possible return of UK firms to Libya.
The meeting held on Tuesday, December 8th 2020, from the headquarters of the NOC. The means of economic and trade cooperation between both countries were discussed. One major focus of the meeting was the return of oil and energy-inclined British companies to Libya, and the opening of new prospects for investments.
The discussions also focused on Human Capacity Building as the cooperation in the field of training and human resources to build capacity and develop Libyans in the oil and gas sector in British universities, centres and institutes were addressed.
The Trade Envoy disclosed that the UK is seeking to establish new economic and trade partnerships with several countries, including Libya, owing to the excellent relationship shared over the years. He also expressed appreciation that the Corporation considers the UK in Libya's investment base expansion.
The Chairman of the Corporation thanked The United Kingdom for their support to the NOC and Libya in general. He said the Board of Directors of the NOC are willing to expand the partnership base using the British companies' expertise in the global oil and technology industry.