After the signing of a progress acknowledgement statement between BUA Group and Axens of France for the proposed 200,000 barrels per day refinery in Akwa Ibom State, Nigeria, the Group has expressed optimism that the project would be completed before 2025.
The firm expects the refinery to be operational by 2024. This was made known during the "Choose France Summit" where the French president, Emmanuel Macron, represented by the French Minister for Foreign Trade and Attractiveness, Franck Riester, invited the Chairman of BUA Group, Abdulsamad Rabiu, and commended him for his commitment to lasting relationships between French and Nigerian businesses.
The French president said his administration is ready to support people-oriented and developmental projects in Nigeria.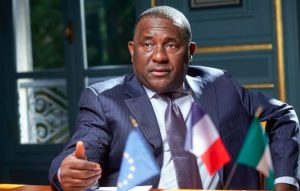 Commenting, BUA's Chairman said that Axens was selected after a comprehensive process, for its advanced technology licenses, basic engineering, catalysts and adsorbents, proprietary equipment, training and technical services.
The President said: "I am very pleased to see how committed Abdul Samad Rabiu is for the refinery and in the space of philanthropy."
BUA CEO said: "The refinery and petrochemicals project is in line with BUA's vision to develop local capacity in key industries where we can add the most value and raw materials can be sourced locally. Once completed, this RFCC-based complex will produce high-quality gasoline, diesel, and jet fuel meeting Euro-V specifications for the Nigerian and larger regional markets."
"Also, it will produce propylene, an essential component for the petrochemicals industry used in polypropylene-based plastics and packaging. This project will help in reducing Nigeria's dependence on imported fuels and petrochemicals."