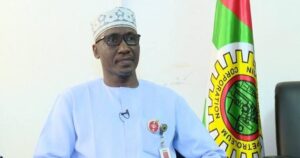 The Group Managing Director of the Nigerian National Petroleum Corporation (NNPC), Mele Kyari, has announced that the corporation had commenced the exploration of oil in the Bida basin, which comprises eight local governments in Niger state and extends to two local governments in Kwara state and Kogi state.
Kyari said that the ongoing exploration could add 40 billion barrels to Nigeria's oil reserves by 2023. Commenting on the GMD's statement, the Group General Manager (GGM), Frontier Exploration Services NNPC, Abdullahi Bomai, also said that in-depth geological and geochemical studies had revealed a strong presence of hydrocarbon-bearing indicators.
The contract of seismic data acquisition on the identified areas, to determine the true extent of the hydrocarbons in the Bida Basin, was awarded to Integrated Data Services Limited and their alliance partners, China National Petroleum Corporation International Nigeria Limited by the management of the corporation.
The news of oil in another region of Nigeria is good news for the Energy sector of the country. If the volume of oil present in the Bida Basin is determined and exploration and production activities commence in full force, Nigeria may, in the near future, overtake Libya as the country with the continent's largest oil reserve.

Meanwhile, the Executive Secretary of the Nigerian Content Development and Monitoring Board (NCDMB), Engineer Simbi Wabote, launched BrentPlus during a webinar organised by the Board. BrentPlus aims to stimulate innovations in the oil and gas industry and ancillary sectors to create a platform for local digital technology creations. The ES said that it would include processes of problem definition, calls for innovation, Nigerian oil and gas technology hackathons, incubations and scale-ups. He noted that it was one of the series of initiatives under the 10-year roadmap of the Nigerian Content to promote the development of innovative in-country solutions in the oil and gas industry.
Engineer Wabote called for the industry's collaboration and support in identifying pressing challenges and providing relevant data to participating teams in the hackathon and incubation. He also enjoined players in the industry to serve as advisors to incubated teams.