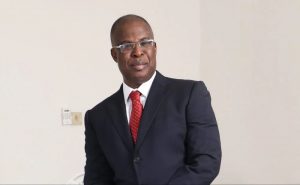 Nigeria's Minister of State for Petroleum Resources, Chief Timipre Sylva, stated last week that his country would be able to achieve its OPEC output quota by the end of August to increase security in its oil business.
A major transformation is currently under way to clean up the industry and ensure that Nigeria's crude production resumes at its maximum level. For some time, vandalism and theft in the country's oil sector have been a problem. Additionally, the 650,000 bpd Dangote refinery is almost finished.
In his words, the minister said: "For us in Nigeria, we are at a low point. We are not able to meet our OPEC quota. We have given ourselves just about a month to ensure that we can … we believe that by August we would see some improvement in security."
He also refuted the idea that OPEC might increase output by activating spare capacity. He said: "At this moment, there is little capacity that can be brought to the market."
Despite lofty ambitions from the group regarding July production targets, which were set 648,000 bpd higher than the June targets and over a million bpd higher than the May targets, the perceived lack of spare capacity among many OPEC members is said to be contributing to keeping oil prices high in recent months.
If Nigeria were to achieve its production goal for August, it would significantly alter the oil markets.