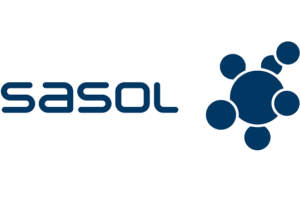 South Africa's petrochemical giant Sasol, is searching for partners in the development of technology that will reduce its carbon footprint, in line with its emission-reduction goals.
In a statement on Friday, the second-biggest greenhouse gas (GHG) emitter in South Africa said it is exploring different initiatives and projects to enable the development of technology to achieve large-scale GHG reductions.
Sasol announced it is inviting interested parties to participate in a request for information (RFI) process in the development and demonstration of carbon dioxide (CO2) utilisation technologies. It said CO2 utilisation has been identified as a lever to reduce the emission of GHG globally and has the potential to increase the implementation of carbon capture and utilisation technologies.
The RFI process is the identify interested partners in the use of CO2 utilisation technologies on CO2-rich streams. Submissions are expected from until the end of September.
Just recently, the Executive Director of a non-profit shareholder activism organisation, Just Share, Tracey Davies, said Sasol's call for participation of interested parties shows the company's commitment to achieving net-zero emissions. According to Davies, Sasol aims to reach the goals of the Paris Agreement and it is evident in its testing of the market to assess what is achievable, and when it can be achievable.
Davies said, "Sasol aims to be an enabler for the development and demonstration of CO2 utilisation technologies and wants to partner with other companies to reduce GHG emissions at its South African operations based in Secunda, Mpumalanga, and in Sasolburg, Free State,"
Last year, Sasol said it hopes to have reduced GHG emissions by 10% by 2030. To achieve this, the Group called for expression of interest in the development of two 10-megawatt solar photo-voltaic facilities in Secunda, Mpumalanga, and Sasolburg.