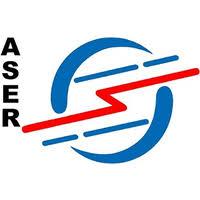 The Senegalese Rural Electrification Agency (ASER) has launched a tender for the construction of 133 mini solar power plants to power 177 rural villages, mostly in the Eastern part of the country.
The projects are to be financed by the Islamic Development Bank (IDB) and the Islamic Solidarity Fund for Development (ISFD). Bidders have until January 19th 2021 to submit their offers.
The target of the government is to reach universal electricity access by 2025. This is to be achieved through the expansion of the existing power grid and the addition of about 180 MW of off-grid generation capacity. About 88% of the remote villages are to be electrified through the expansion of the grid.
In August 2020, to support the development of off-grid solar, the government introduced a VAT exemption for PV products when connected to an off-grid project.
"The types of equipment exempted for the production of Solar energy are the photovoltaic solar panel, the solar thermal collector or panel, the solar inverter, the solar battery, the solar water heater kit, the charge regulator, the solar lamp kit, the solar street lamp (comprising a solar panel, a battery and a lantern, editor's note) and the solar pumping kit which comprises of a solar panel, a controller and a pump.
The green energy production components exempted from the VAT are the tower, the blade, the rotor, the nacelle and the hub. These are important equipment in the construction of wind farms.
The types of equipment exempted for the production of biogas are the biogas stove, biogas flow analyser, prefabricated bio-digester, biogas pump, desulphurisation unit, water trap, biogas generator and substrate mixing unit."
At the end of 2019, according to statistics from the International Renewable Energy Agency, Senegal had an installed PV capacity of 134 MW, with most of the capacity coming from grid-connected large-scale PV.