South Africa has launched a program to build new power plants with a combined capacity of 11,813 MW. The power stations will be built from 2022 to strengthen national electricity power and they will consist mainly of wind and solar power.
The National regulator of the solar sector (NERSA) has approved the decision of the Ministry of Energy to add additional power stations by private producers. Their implementation forms a part of the integrated plan for electrical resources which is the national energy program for the next ten (10) years.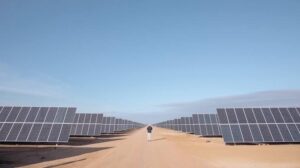 Among the plants to be built in 2022, 6,800 MW of power will consist of solar and wind power plants, the gas-fired power plants will supply 3,000 MW, the coal-fired plants 1,500 MW and 513 MW will be supplied from storage capacities.
Investors' confidence in the South African energy market may be shaky due to the country's previous row with Eskom, but South Africa is gradually positioning itself as an energy investment destination again.
Eskom has always been the acquirer of the capacities put in place in government programs but the last phase of acquisition of renewable energy plants by private producers was suspended in 2016 when the company unilaterally refused to sign the power purchase contracts, arguing there was production surplus. The blockage lasted until 2018 before the contracts for the 27 projects were finally signed.
The company returned to serial power cuts last year due to its old and poorly maintained coal-fired power plants. This caused the company to recently launch a risk limitation program which will allow the emergency installation of 2,000 MW of capacity by next year.
Data from South Africa's Ministry of Energy shows that the total domestic electricity generation capacity from all sources is 51,309 MW. Approximately 91.2% (46,776 MW) is generated from thermal power stations, while 8.8% (4,533 MW) is generated from renewable energy sources.