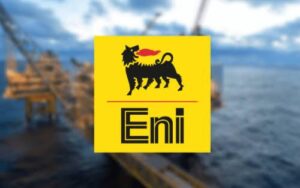 According to sources, Eni S.p.A may sell off some of its assets in Norway and the Republic of Congo to cut spendings amid the COVID-19 pandemic and the challenges faced.
The drastic fall in crude oil prices this year and the uncertainty surrounding the global oil market have caused Energy companies around the world to cut spendings, lay off staff and sell assets. This is amidst fear that oil prices may never return to normal again or take a very long time to get to its former price range.
Like other European companies, Eni has also announced a carbon-reduction program that could see it sell marginal activities in some countries.
In Norway, Eni's majority-owned Var Energi was acquired through a $4.5 billion deal in 2019. It is the largest non-state oil and gas producer in the country, having bought the assets of Exxon Mobil Corp. At the time of buying, the company said it was looking to dispose of some of the acquired assets.
It is reported that Var Energi AS looks to sell the Jotun floating production, storage and offloading vessel, or FPSO, which is valued at about $1 billion. Lazard Ltd. is the company's adviser on the FPSO sale. The vessel was reportedly taken ashore for upgrading last month and will be used to extend the lifespan of the Balder field in the North Sea.
In Congo, Eni is also working with advisers to sell some of the assets it operates. The company has gross production of more than the equivalent of 90,000 barrels of oil per day from operation fields, and additional 56,000 barrels from non-operated assets. It is also in the process of developing the Nene marine deposit which is expected to reach plateau production of over 120,000 barrels per day.
Eni S.p.A. is an Italian multinational oil and gas company with its headquarters located in Rome. It is considered as one of the seven "Supermajor" oil companies in the world with operations in 66 countries and a market capitalization of US$55.61 billion, as of December 31st 2019.