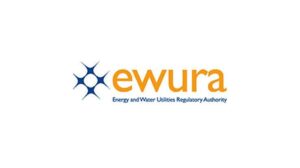 The Energy and Water Utilities Regulatory Authority (EWURA) of Tanzania announced that fuel importation will rise in August following the resumption of economic activities that were earlier suspended due to the COVID-19 pandemic.
In Dar es Salaam on Monday 29th June 2020, Titus Kaguo, the Authority's Public Relations Manager said the authority expects an increase of 52 per cent for petrol and 30.9 per cent of diesel in August compared to July. This means petrol importation will rise from 103.3 million litres in July to 157.9 million litres in August, and diesel importation will rise from 176.1 million litres in July to 230.6 million litres in August.
He said the increase will help to ensure adequate availability of the commodities in the country. He said petrol would account for 89 per cent of fuel consumption in July from the 94 per cent recorded in June. Also, the imported fuel for July would exceed an average consumption for the month by 5 per cent.
"EWURA management will closely follow up on the availability of fuel and if possible, will direct local fuel companies to reserve fuel they intended to export to neighbouring countries for future local consumption."
The PR Manager reiterated the Tanzanian government's stand on revoking the licenses of wholesalers of fuel and retailing stations who are perceived to be hoarding fuel to create shortage and hike prices.
He notes that two wholesalers and three retailers were caught hoarding fuel after the Tanzanian government announced the reduction of pump prices due to global low oil prices.
The wholesalers are Mansoor Oil Industries Limited (MOIL) and Olympic Petroleum Tanzania Ltd, both located in Dar es Salaam. The retailers are B.O.Five Ways Petrol Station located in Bagamoyo, Mexon Energy located in Makumbusho and Mexon located in Njombe.
"These companies were creating shortages during times of low fuel indicative prices, which as results caused panic among consumers."
"We initially gave them a 48-hour ultimatum to present their explanation to the authority regarding the matter and the authority arrived at the decision to embark on procedures for revoking their licenses after being dissatisfied with their explanations," he added.
Tanzania is not the only African country sanctioning fuel hoarders with revoking of their license.