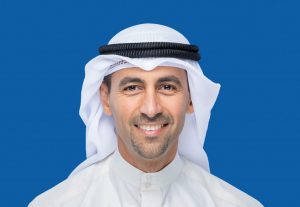 Sheikh Nawaf Saud al-Sabah, chief executive of the state-owned KPC, said on Tuesday at the Bloomberg Qatar Economic Forum that Kuwait can expand production to reach its July output quota. He added that Kuwait can produce more than its allotment for July despite its May shortfall of 7,000 bpd from its assigned target.
According to secondary sources cited in OPEC's most recent Monthly Oil Market Report, Kuwait did not reach its oil production commitments last month but did succeed in increasing its output by 27,000 barrels per day in May to 2.687 million bpd. This number still falls short of Kuwait's 2.694 million bpd production quota that OPEC assigned to it as part of the production quota agreement.
Speaking at the Forum, the Seikh said: "We are making the investments necessary to ensure that we can meet any new increases in terms of allocations and also in terms of demand."
"We always like to maintain spare capacity about 10% to 15% above where we need to be just in case of supply disruptions around the world."
He added that Kuwait had received the first rig for its initial offshore production a week earlier and promised that drilling would be able to start "soon."
Even though its quota was increased for the month, OPEC as a whole failed to increase its output as agreed upon for May. Its production fell for the month, producing just 28.508 million bpd in May, a fall of 176,000 bpd from the month before.