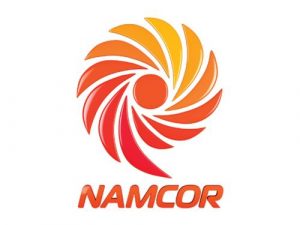 The National Petroleum Corporation of Namibia (NAMCOR) has taken charge of the operation and maintenance of the country's multi-million-dollar National Oil Storage Facility. The facility consists of a tanker jetty, several product pipelines and a terminal that consists of seven tanks with a capacity of 75 million litres.
The Cabinet chose NAMCOR to take over the facility upon completion, after consideration of several international bidders who applied to operate and maintain the facility. The facility was handed over to NAMCOR by the Ministry of Mines and Energy on the 1st of March 2021.
NAMCOR's official takeover was announced by the Company's Board Chairperson, Jennifer Comalie, on 29thMarch. The construction of the facility started in 2015 and is intended to increase fuel supply security in the country from the previous 7-10 days to 30-45 days in situations where the country is not be able to import petroleum products from the international market.
Comalie said: "A decision was made to convert it to serve as a commercial storage facility, in addition to the strategic storage imperative, to make sure product is continually used and replenished."
"We are proud that NAMCOR was instrumental in advising Government to convert this facility from merely a strategic storage facility to a National Oil Storage Facility that will be operated on commercial principles while still obtaining its objectives of strategic fuel security."
Also commenting, the Managing Director of NAMCOR, Immanuel Mulunga, said that the commissioning strategy was carried out with the approval of the NAMCOR Board, the Ministries of Mines and Energy and Public Enterprises, having followed the due procurement process in procuring the commissioning stock.
According to Mulunga: "As per the Operatorship Agreement between the Ministry of Mines and Energy and NAMCOR, the latter was to supply the commissioning stock and on-sell it to its customer base once commissioning was completed."
The facility will not be used for NAMCOR's trading purposes alone but to also host other international oil marketing companies including Vitol, Gunvor, Vivo and Total, to ensure the optimal utilisation and to make Namibia a gateway through with neighbouring countries are supplied.
The first shipment of commissions stock arrived on 1st of December 2020. It was valued at N$407.3 million and consisted of approximately 37 million litres of Diesel (ADO), 21 million litres of Unleaded Petrol (ULP) and 9 million litres of Low Sulphur Fuel Oil (LSFO) (5 million litres of this went for commissioning while the rest went into the existing HFO tanks).