In the latest edition of the Organisation of Petroleum Exporting Countries' Monthly Oil Market Report (MOMR), the Group did not change its projected global oil demand forecast for 2021 due to an economic rebound in the second half of the year. The global demand forecast for 2021 sees an increase of 6 million barrels per day to average 96.5 million bpd for the year.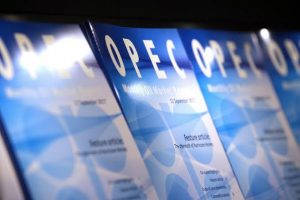 The Group, however, forecasted energy consumption in the world's third-biggest consumer of oil, India, to collapse because of the surge in COVID-19 cases. The rising cases in India and Brazil will affect the demand in H1 2021. Slower-than-anticipated consumption in the American region of the OECD countries in the first quarter also impacted Organisation's earlier forecast.
India is expected to cut its demand for crude in the coming months. The country has grounded flights and several state governments have imposed at least two weeks of lockdown. According to OPEC, the mobility restrictions will limit demand from the end of April, into May and possibly June, which will impact the second quarter oil demand of the country.
Excerpts from the report:
"Refinery margins in April further extended the trends witnessed in March, with positive performance seen in the Atlantic Basin. In the US Gulf Coast (USGC), margins rose slightly, but in Europe margins increased more markedly with most of the strength derived from the gasoline and jet/kerosene segments as transportation fuel markets in both regions continued to benefit from the heavy turnarounds registered the previous month. This contributed to product tightness and hence supported prices. In contrast, margins in Asia performed negatively as refining economics exhibited losses with pressure coming mainly from the bottom of the barrel as the region remained well supplied and amid demand-side weakness resulting from rising COVID-19 cases in India."
"India's crude imports fell to a five-month low in March, averaging 4.3 mb/d. India's product imports slipped further, while product exports jumped 32% m-o-m, driven by strong outflows of gasoil."