TransGlobe Energy has announced an update on its operations in Egypt, including its 100% Working Interest in the Western Desert – South Ghazalat and its 100% working interest in the Eastern Desert – West Gharib, West Bakr and North West Gharib.
On its activities in the Western Desert, the Company announced that the re-completion of the SGZ-6X well to the deeper, more prospective lower Bahariya reservoir has been completed. The well has since commenced production on March 21st at a field-estimated production rate of ~3,600 barrels of oil per day of light oil on a 32/64-inch choke with 0% water-cut. Work to expand the early production facilities has also been completed.
On its activities in the Eastern Desert, the Company announced that the EDC-64 rig has now rigged down at SGZ-6X and is mobilising to the Company's Eastern Desert concessions where operations on the budgeted twelve wells drilling programme for 2021 are to commence next month.
Commenting, the CEO of TransGlobe, Randy Neely, said: "We are excited to announce the successful recompletion of SGZ-6X into the lower Bahariya reservoir at our South Ghazalat concession. Prudent reservoir management in the short-term will ensure optimal resource development and maximize future value for shareholders. This approach will allow us to maximize future economic off-take from SGZ-6X, firm up the appraisal of this pool with SGZ-6A and optimize our exploration plans on the SGZ-7B prospect. At this time these operations are still planned for 2022, but may be revisited mid-year, depending on oil prices and other corporate priorities including direct shareholder returns.
With the rig now moving to the Eastern Desert drilling program, we are on target to grow production in Egypt in line with our previous guidance."
ABOUT TRANSGLOBE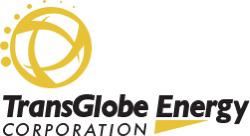 TransGlobe Energy Corporation is a publicly-traded independent internationally focused oil exploration and production company whose activities are concentrated in Egypt and Canada. It holds 100% working interests in four Production Sharing Concessions ("PSCs") in Egypt and holds high working interest assets in the Harmattan area of Western Canada.
In Egypt, it acquired the rights to three oil development concessions in the Eastern Desert (West Gharib, West Bakr and North West Gharib) and one oil development concession in the Western Desert (South Ghazalat)
To read the complete operations update click here