Over the years, African oil-producing countries have been deprived of adequate investments to the largely unexplored reserves lying on the continent. Some countries have made impressive achievements in attracting essential foreign investments to their oil and gas sectors, while others are still struggling. Then came the COVID-19 pandemic; a blow to many intended and already-started major oil and gas projects on the continent.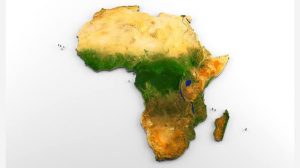 The gates of Africa are once again, open to foreign investments in the oil and gas sector. But the unanswered question and the unquestioned answer: Is Africa willing to pass through her gate, and carry investors along? The answer is "Yes, we are, and yes, we should."
Africans and African countries have been making a statement and have been massively contributing to the global oil and gas scene. African countries make up half of the member-countries of the Organisation of Petroleum Exporting Countries (Algeria, Angola, Congo, Equatorial Guinea, Gabon, Libya and Nigeria). All of these countries are members of the African Petroleum Producers' Organisation, APPO. The leadership of APPO is currently held by Angola, who is also a Member of OPEC.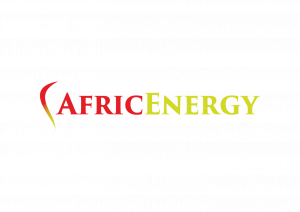 At Afric Energy Ltd, it is our belief that for the progress of the African energy sector, international organisations and leading financial institutions are enjoined to partner with Africans to explore and develop the oil and gas potential of the continent.
Although financial institutions like the European Investment Bank (EIB) and other publicly funded development banks, including the African Development Bank Group (AfDB), have all stated in the past that they would reduce their investment in fossil fuels related project, many investors are still willing to invest in Africa, and attractive investment terms are needed to make this desire a reality. As I have said many times over, African Governments and institutions need to invest in technology to be able safely get our oil from the earth, but we cannot be asked to leave our God given resources abandoned.
Moreover, with the huge gas potential in Africa, which is a cleaner and safer energy, the right investments and technologies can aid countries with gas reserves (Egypt, Nigeria, Mozambique etc).
The Mozambique LNG project is a remarkable instance of foreign investment on African soil by financial institutions. The project is operated by the world's second-largest LNG player with a leading presence in Africa, French oil and gas group, Total, and it is to meet the increasing demand for sustainable and cleaner energy sources. A $20 billion Final Investment Decision was taken in 2019, and the project will start to deliver LNG in 2024.
In September 2020, the Egyptian state-owned natural gas company (EGAS) also signed eight (8) research and exploration agreements for total investments of $934 million, to develop its natural gas resources. Equatorial Guinea launched its "Year of Investments" and slated it for 2020, before it was postponed to 2021, due to the global COVID-19 outbreak. Nigeria launched a marginal oilfield bid round for fifty-seven (57) fields. These and many more are some of the efforts being made by African countries to attract foreign investments to their oil and gas sectors.
Total is a French-owned company with leading presence in Africa. The company has a long-term goal of adhering to the Paris Climate Agreement by reducing carbon emissions. Its continuous investment in African energy tells that it believes there are huge potentials of putting our resources to use and still conforming to the agreement.
This is the time for African countries to unite and drive investments towards our energy sector before time becomes too expensive to afford. For a continent that most of its oil-producing countries depend on revenues from oil to finance their budget and sustain the economy, investment in the right people, technology and fields should be the centre of discussions in the countries. Cooperation among African countries should also be at the forefront of discussions, and the time to hold those conversations are NOW.
This is the time for African countries to unite and drive investments towards our energy sector before time becomes too expensive to afford.
African countries should be engaged in discussions with the public and private sector on the future of oil on the continent, to help drive investments home. This conversation and investment drive can be pushed by OPEC, APPO, the International Energy Forum (IEF), the African Energy Commission (AFREC), and other public and private energy-inclined companies, investors and stakeholders.
These dialogues will lead to the collation of accurate data, conversion of data into relevant information and usage of information to attract investments to the continent.
I believe that through these dialogues and the intervention of a governing body like APPO and AFREC, collaborations between countries can take place, and more meaningful investments will be driven to Africa. Investments in the right technology, the ageing and unexplored fields, consideration of environmental impact, investment in the people, better government policies, foreign investors partnering with Africans and a lot more, are integral in the growth and development of the African Energy Sector.
We should always remember that we need the West as much as the West needs us. As stated in Dr. Ibe Kachikwu's book, 'Nigerian Foreign Investment Law and Policy', "There is also evidence that most of the imported foreign technology have been designed in ways that do not make room for the utilization of local inputs. Many foreign companies have accordingly come under the attack of the government for not creating or designing manufactured packages that allow for at least minimum value added." There are some advantages that developed countries enjoy that we cannot afford at the moment. All African countries are still developing countries, and if we must grow, there is a need to share a common vision and work towards achieving a common goal of energy security. Investors are still very much interested in fossil fuel projects. They know Africa is home for this investment, but what is Africa willing to offer to attract them? These are answers that these dialogues and collaborations will address if squarely pursued and faced.
On a final note, the COVID-19 pandemic is a wake-up call to countries that at any time anything can happen, and the decisions taken now will determine the results of challenging times. We do not need a reminder that a time will come when oil prices will be negative, but it was witnessed in the second quarter of 2020. As the world continues to recover from the effects of the pandemic and the global oil market tries to recover from the deficit, it is glaring how much oil and gas contributes to the world. Since Africa is blessed with what many countries do not just want, but require, we should leverage on this to dialogue with organizations such as OPEC to reach our full potential. This is necessary, not just to secure the future of African energy, but that of Africans and at Afric Energy, we firmly believe that there is a need for the right investments where it is needed – Africa.
– From the Afric Energy Desk