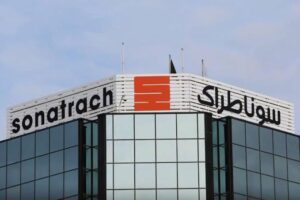 Algerian state-owned energy company, Sonatrach, has announced that it is now the majority owner of the 210km long Medgaz subsea pipeline which passes through Spain to Europe, after raising its stake by 8.04% from 42.96% to 51%. The company had purchased 19.1% of Mubadala Investment's subsidiary, Cespa, thereby raising its stake.
Sonatrach confirms that the sale makes it the major and reliable supplier to European customers, especially in the Iberian Peninsula via the Medgaz gas pipeline. The company partners with Spanish Gas and Power Utility Naturgy (formerly Natural Fenosa) which holds the remaining 49% stake.
Sonatrach also holds a 4% stake in Naturgy. In October 2019, Sonatrach and Naturgy both signed a deal to buy Cespa's 42.09% stake in the pipeline. The deal was valued at 100% of Medgaz equity at nearly €1.3bn, with an enterprise value of about €1.9bn.
The Medgaz pipeline, which has been transporting gas since 2010, is 24 inches and has a capacity of eight billion cubic meters of natural gas per year (bcm). It transports natural gas gotten from Beni Saf on the Algerian coast to Almeria in Andalusia.
According to Sonatrach, the pipeline is set to boost its natural gas capacity to 10.2 Bcm from the current 8.2 Bcm, by the first quarter of 2021 through the addition of a fourth turbo-compressor at the Beni-Saf compression station.
Sonatrach (Société Nationale pour la Recherche, la Production, le Transport, la Transformation, et la Commercialisation des Hydrocarbures) is the 12th largest oil consortium in the world, having 154 operating subsidiaries over the entire petroleum value chain. It is known to be the largest company in Algeria and is often referred to as the first African oil major.
According to reports, Algeria lost $1 billion in oil and gas export revenue in the first two months of 2020 due to the fall in oil prices, and the coronavirus pandemic. Sonatrach may be forced to halve its 2020 budget and cut spending to adjust to the slump in oil and gas prices globally.