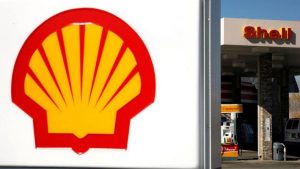 Following criticism over its decision to acquire crude oil from Russia last week, UK energy major Shell has decided to halt all imports of Russian oil and natural gas. On Tuesday, the company issued an apology for purchasing Russian oil last Friday and stated that it would no longer be involved in Russian hydrocarbons.
On Tuesday, Shell Chief Executive Ben van Beurden said: "We are acutely aware that our decision last week to purchase a cargo of Russian crude oil was not the right one and we are sorry."
"Our actions to date have been guided by continuous discussions with governments about the need to disentangle society from Russian energy flows. Threats today to stop pipeline flows to Europe further illustrate the difficult choices and potential consequences we face as we try to do this."
"We will work with aid partners and humanitarian agencies over the coming days and weeks to determine where the monies from this fund are best placed to alleviate the terrible consequences that this war is having on the people of Ukraine."
According to Shell,
It will immediately suspend spot imports of Russian crude oil and modify its crude oil supply chain "as fast as possible" to eliminate volumes from the country.
In Russia, it will close its petrol stations as well as its aviation fuel and lubricants.
Profits from "the limited, remaining amounts of Russian oil we will refine" will be directed to a special fund.
The move, according to the company, might take weeks to complete and will result in lower fuel output at some of its refineries.
According to the International Energy Agency, Russia is the world's second-biggest oil producer, accounting for more than 12% of global production.