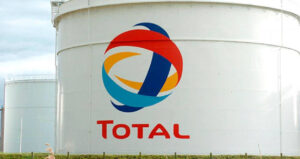 French oil giant, Total, and its project partners will be resuming drilling at the offshore block 11B/12B in the Luiperd prospect in September.
This comes after operations in the block have been delayed by several months due to the unexpected global COVID-19 pandemic that shook the world.
In early 2019, Total flagged potential resources 1 billion barrels of oil. The block is located in the Outeniqua Basin which is approximately 175 kilometres off the southern coast of South Africa. The block covers an area of 18,734 square kilometres with water depths ranging from 200 metres in the north to 1,800 metres in the south. The Lower Cretaceous Post-rift Paddavissie Fairway which contains the Brulpadda discovery is located within the southwest corner of the block.
Last week, the departure of a Deepsea Stavanger submersible rig from Bergen, Norway to South Africa, was reported. According to the French giant's partner, Canadian oil and gas firm, Africa Energy Corp, the Stavanger departed Norway for South Africa to start a multi-well drilling program.
As the operator of the block, Total has a 45% interest, Africa Energy holds a 49% shareholding in South African Consortium Main Street which holds a 10% participating interest in the block, Qatar's state-owned QP has 25 per cent interest and Toronto-listed Canadian Natural Resources has 20 per cent.
The exploration sector of South Africa is gradually coming back to life although some uncertainties lie over a delayed revision of the legislative framework for petroleum exploration has held back investment in the sector for some years.
In 2018, the South African government scrapped a reform of the Mineral and Petroleum Resources Development Act which allowed the upstream and mining sectors to have independent regulatory structures.
The cabinet is to consider adopting the upstream development bill which was published in December 2019 and the consultation period ended on 21st February 2020. The COVID-19 pandemic has delayed the review and adoption and the bill.