As the price of most crude types began lifting measurably in the last two months, rising to over $60 per barrel for Brent, optimism has risen that the doomsday predictions for oil may be coming to an end. This development is fantastic for oil producing nations like Nigeria, Angola, Equatorial Guinea, the Arab countries and indeed for most Member Countries of OPEC. Before we go on the celebration mode however, let us tarry awhile and spend the stressless next few months to begin a dialogue on 'whither oil producing Nations and their future'. In previous write-ups in this column and in various books, I have set out what should be the focus of a country like Nigeria as it manages its petroleum resources. Aside from this, it is also time for regional and global institutions like OPEC, ARA and APPO, and supportive global and regional financial institutions like IMF, AFDC, IFC, amongst others, to begin serious dialogue on how to monetize a lot of latent resources still undeveloped and use the resulting revenue for programmed development in these countries.
Rather than the haphazard debt programmes embarked on by most resource-rich nations that leave them in perpetual debt overhang and make development nearly impossible, why can't these institutions model a resource to liquidity credit portfolio that allows these nations to monetize unexplored resources and develop vital infrastructure in the relevant countries. This will put money on the table to develop income yielding infrastructures in these countries. Such a model would enable organisations like OPEC and APPO in collaboration with reputable global financial institutions perhaps to provide needed guarantees and financing packages that would help these resource-rich countries grow. The financial institutions may also package countries for stock exchange funding.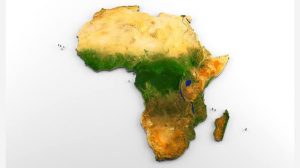 As you reflect on Africa particularly, and the ever recurring questions about resource income misapplication, underdevelopment and under transparency, I believe such global initiatives and dialogue will help refocus countries on the urgency to focus on infrastructure and private sector driven policies. It will hopefully limit the pool of free funds available to leaders outside long term invested funds and drive up transparency.
I call for this global dialogue initiative between Regional Energy and financial organizations and Member Countries to unleash and monetize the full power of regional natural resources for economic development. It astounds me how intellectual creative resources unleashed by private individuals like Elon Musk, Mark Zuckerberg, Bill Gates, Jeff Bezos, have been continuously monetized even before full nurture to expand the resultant corporations. YET, countries struggle to unleash their natural resources to fund adequate development. There remains a gaping opportunity to explore new paths to successful funding of infrastructural development in resource-rich nations.
I have been intellectually driven in the past to Op-ed a related but similar road map for Africa which I will publish next week.
THE PANDEMIC AND THE STRESS THEREOF
These are sorrowful and mournful times. There is hardly anyone I know who has not lost a family member, friend or an acquaintance. What makes these deaths more traumatic is the suddenness of the occurrences. There is very limited socializing, people hardly get to see their loved ones. Next thing you know the cold hands of death strike. How does anyone deal with that?. These are troubling times indeed. I learnt with shock and immense sadness of the death of two fantastically fine gentlemen, Bolu Akin-Olugbade, lawyer , entrepreneur and inimitable Lagos socialite and that of Admiral Joe AIKHOMU, THE PERSONIFICATION OF AN OFFICER AND A GENTLEMAN EXTRAORDINARY. Both from COVID19 infections. May their gentle and sweet souls Rest In Peace. They will be terribly missed and their death is a reminder of the ultimate price we all have to pay and the very vanity of life itself. And whilst still on that, my family also mourns the death of a close uncle, Mr. Felix Onekanse Kachikwu who died of twin COVID19 and cancer attacks and fought gallantly for two months before giving up. He fought and recovered from the covid19 but that in itself exacerbated the underlying cancer infection he had been fighting for years. He could not beat that venom and so at 75 years of age he quit the stage. I am saddened because we were very close. As the absentee high chief in my village that I was, he covered my duties as ODOGWU of Onicha Ugbo and member of the Obi in Council. And he did that so well. I will miss him. For those of us alive and left to carry on, the sheer stress occasioned by the immobility of the lockdown, and the challenges posed by economic decline in our income strata is all sometimes frightening. But carry on we must.
My few tips for staying ahead:
a) Exercise more than you ever have: apart from the health benefits, it simply pumps your adrenalin and gets you out of the daily recurrent low moods. And please, if you do workout, make it serious and set targets for yourself. Don't waste an hour on a bench "gisting" with a friend, then go have a beer or huge meal thereafter and mark the morning down as gym time.
b) Pick a new project: whether it is refocusing on a hobby or learning a new language or working harder to make an old relationship work or starting a new one. Focus on the new and momentous. Guys, this is not a license to jettison a troubled relationship and ascribe it to covid survival tips.
c) Consciously fight depression and recognize your dark low moments. Live for now and push the crises as forward as you can so you build momentum to face it eventually. In facing it please focus on incremental solutions.
d) Pray: the good thing about prayer is that it always works. It also has a way of relieving you of the burden of resolving overwhelming problems all on your own. The feeling that a Supreme Being above takes responsibility to help you with the problem also helps to "ginger" you. But do not mistake this for complete exemption from playing your part.
Please, dialogue your own unique solutions and share with our followers…
Shalom!
– EIK
MUSIC PICK OF THE WEEK
This week's music pick is Carry Me by Nathaniel Bassey. You may listen to it here
BOOK OF THE WEEK:
NIGERIAN PETROLEUM INDUSTRY 2015 TO THE FUTURE Restructuring and Reforming for Growth – Dr. Emmanuel Ibe Kachikwu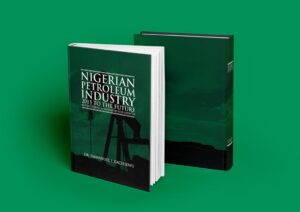 This book is an attempt to capture the policies, programmes, institutions and work that we pushed from the Ministry of Petroleum Resources in four years. It exposes the challenges that we faced as we navigated successfully the turbulent waters of the Nigerian petroleum sector. It is a book focused on highlighting the detailed work of a bunch of techno- crats and policy wonks whom I assembled to help me and the President craft interventionist programmes in the industry.
The book also addresses efforts to increase federal government income from the sector; accountability and transparency; regulatory and poli- cy changes; the efforts at restructuring of parastatals and the National Oil Company, NNPC; a review of the business policy environment and funding challenges; addressing infrastructural deficits and repositioning Nigeria's participation and leadership in global petroleum organisations and programmes; attracting foreign investment into the sector; and of course surviving the day-to-day politics and power play in the industry.
Before the opportunity President Buhari gave me to serve, I was com- pletely inexperienced in public policy issues. However, as at then, I had invested 30 years as a veteran of the private petroleum sector and en- trepreneurship. Nothing prepared me for the challenges of this public sector – the rot that the President sought to change, the infrastructure deficit that was killing the sector, the policy gaps that urgently needed review and refill, nor the interest blocks and internal power plays that were positioned always to hold captive the sector and the Ministry.
I underestimated the urgency of rework needed for this sector to meet the near wholesale reliance of the nation on it; the probing eyes of public analysts for every action taken and planned, and the challenge of public- ity, positive and negative for every action embarked upon in this sector. Needless to say, from June 2015 when the President invited me to Abuja and offered me the opportunity to help lead the industry till May 2019, my life took a different turn; from that of over 50 years of privacy and
private sector experience to one of public glare and public sector focused power play. It was a massive learning experience.