Fuel prices in Namibia will increase for the third time this year from Wednesday, 7th April 2021, as petrol and diesel will increase by 50 cents per litre, which means a litre of petrol becomes N$13.15 and a litre of diesel becomes N$13.18. This is after there was an increase of 50 cents per litre in February and another increase of 80 cents per litre in February 2021.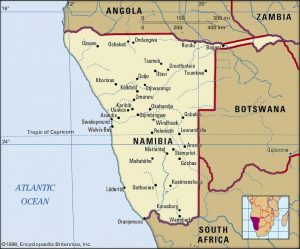 The Ministry of Mines and Energy said the reason for the increase is the major dynamics of demand and supply in the international oil market, which means the price regulators "will have to continue making these hard and painful decisions."
The Ministry recognised that increase will continue to put inflationary pressure on the prices of goods and services in the country. It will further harm a Namibian economy that is already weakened by recession due to the impact of COVID-19.
The Ministry also attributed the increase to the exchange rate, which has depreciated the Namibian dollar against the US dollar in recent weeks. The Namibian dollar traded at about N$14.9 per USD in March 2021, compared to the average exchange rate of N$14.7 in February 2021.
A statement from the spokesperson of the Ministry, Andreas Simon, read: "The major price instabilities in the international oil market have not yet stabilised over the last three months. Firstly, the ministry has observed that this year alone, the prices of oil have increased by more than 30% due to the steadfastness of OPEC and other major producers to keep oil production to a certain minimum. Secondly, oil demand is consistently recovering with many economies that are optimistic about emerging from the coronavirus crisis. Thirdly, the biggest economies in the world such as China, the USA, and the EU are expected to record significant growth in the current year after major downturns in 2020. This projected economic growth will be accompanied by a huge demand for oil products, further pushing international oil prices upwards."
The Ministry said the current pump prices are still not reflective of the actual market prices in the market as the local retail industry still recorded an under-recovery of 117 cents on petrol and 85 cents on diesel.
The National Energy Fund (NEF) is to fund the under-recoveries recorded for February, which is about N$107.4 million and will fund the under-recoveries recorded in March, which is about N$90 million.